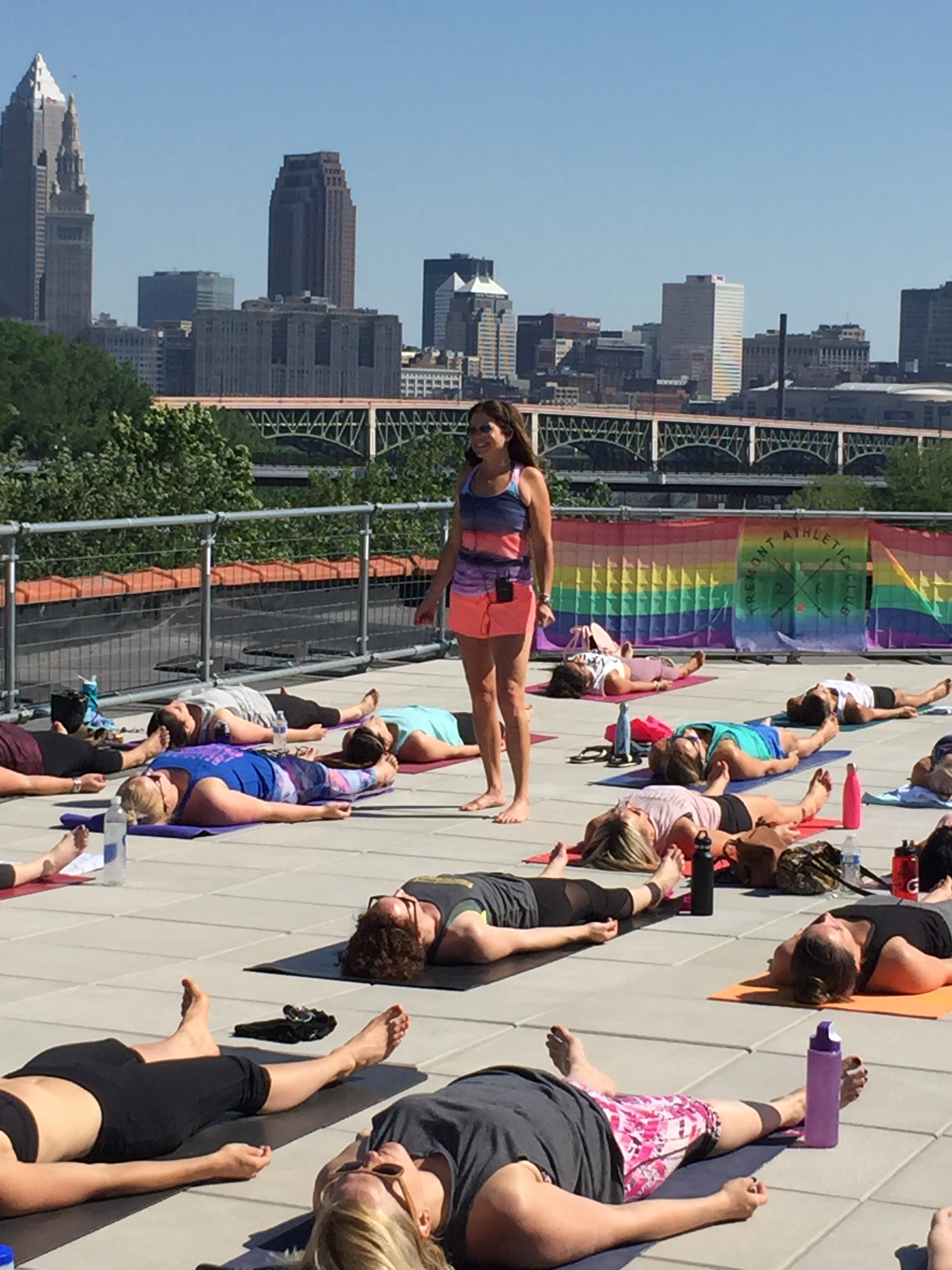 I have had some really great opportunities this month to see some of downtown Cleveland's hot spots!
We have some really cool new hotels in our fair city, and some incredible rooftops with amazing views.
The Schofield Hotel located on E 9th and Euclid in downtown Cleveland is a beautifully renovated building that is a hotel and also residences for buyers. We were in the ballroom for an all levels yoga flow. The space is gorgeous and peaceful with tons of windows and light. I am always amazed at what happens with a roomful of strangers practicing yoga and the power of moving and breathing, and the peace it brings. I get to witness this over and over - #joblove.
The Tremont Athletic Club in Cleveland is magnificent! I love this space for workouts and the rooftop for yoga is really amazing. The Cleveland skyline is the backdrop for breathing and flowing under what has always been for me an azure sky. The views are endless and I always feel the power of unlimited potential up on this roof. "The sky is the limit" is so believable when staring at the heavens in savasana.
I have been to The 9 Hotel in Cleveland before, and love the Azure Rooftop Lounge. They do a beautiful job of creating a cool setting with a nice mellow vibe. I had a blast teaching class here, and look forward to doing it again! We had a huge turnout on this roof and like the other roofs of Cleveland - the views are fantastic! We had incredible sunshine, a smooth flow, and a fun soundtrack. There were beginners practicing next to advanced and once again all brought together by the power of yoga. We shared enormous gratitude together looking around at Cleveland and all feeling are individual connections and pride to our city. This is the power of yoga; bringing us together witnessing our grace and beauty!
Check out my yoga schedule from Inner Bliss and join me for a class you won't forget!